MyUnixHost.com
pay as you go hosting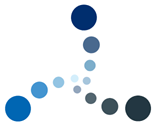 Welcome to MyUnixHost.com, specializing in pay for what you use web hosting. Because anything else is just plain silly. Not convinced?
We're not your typical cpanel-based host, nor are we a fly-by-night reseller passing themselves off as a web host. We're the real deal.
Click here to sign up!
What We Offer
VIRTUAL HOSTING
Vhost - Pay for what you use!
- No quotas!* Pay only for the resources you use!
- Bring your own domain, or use yourname.myunixhost.com
- Host an unlimited number of sites
- Includes Virtual Mailbox (see below)
- Includes MySQL membership
- Includes DNS management (domain registration separate)

Monthly Charges
Bandwidth: $0.25 per gigabyte (cumulative).
Disk Storage: $1.00 per gigabyte (average).
(Note: Storage space is calculated on an average of your storage space use, as this is the most "fair" way to bill for storage. If you use 5GB for half the month, and 1GB the other half, your average use would be 3GB.)

Vmail - Virtual Mailboxes
- SMTP AUTH outbound access
- Use with your domain or yourname.myunixhost.com
- Webmail access

Backup (Secondary) MX - $6/Year/Domain
- Never lose an email while your primary MX is down

MYSQL
MySQL database (pricing based on Disk Storage)
- Unlimited databases, just pay for what you use!

DNS
We can manage your DNS records, and even register a domain for you.
- Domain Registration: $15/year/domain
- .com, .net, .org, .biz, .info, or .name
- Includes DNS management
- Other TLD's may be available, just ask!
- Privacy service available for $3/year/domain
- FREE Secondary DNS (if you don't wish to change DNS providers)

DESIGN
Let us design and build your website for you! We can build dynamic or static sites. We even offer a custom hybrid option - all the benefits of both a dynamic and static website with none of the drawbacks of either! Contact us for more information.

ADDITIONAL MEMBERSHIPS
Want more than this? We offer a recurring membership, simply called MEMBERS, which gives you access to the following:
- GNU Screen, byobu, and tmux
- GCC compiler
- Increased resources (CPU time, max processes, memory, etc)
- 50% discount on bandwidth/storage
Get all of this for $36 a year!

See a full breakdown of all services
More Information
About Us
We started in 2005 as AJ Graves & Associates, providing web hosting services for anyone in need at reasonable prices. Then we got bored of being the same-old cookie cutter webhost, and decided it was time to re-invent ourselves. So in 2008, we became MyUnixHost.com, offering shell accounts and extra services (from web to email hosting). In 2012, we underwent another change, moving away from the focus on shell accounts (you still get one, by the way!) and focusing more on web and email hosting. We also changed our pricing model to a "pay as you go" model.
Feel free to ask questions using our
contact form
.
Legalities
Be sure you have read and understand our
Terms and Conditions of Service
and our
Privacy Policy
.